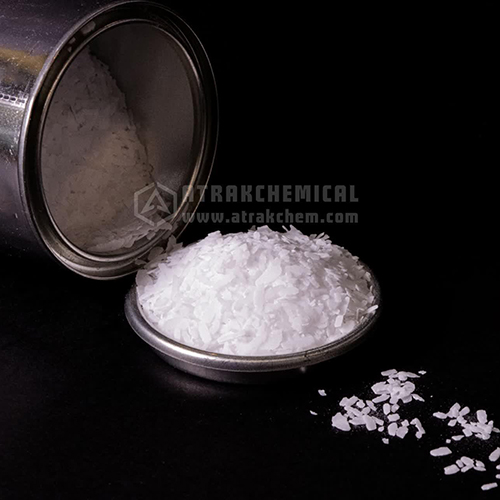 Phthalic anhydride available in Atrak Shimi Gostar Asia Padide Trading Company
Material description:
Phthalic anhydride (PA) The main commercial form of phthalic anhydride.
Chemical formula C₈H₄O₃
Toxic solidity.
The solid is in the form of white crystal grains.
Description
Appearance of material:
Material applications:
In the production of plastics
Machinery
Furniture
Cosmetic
Production of dyes, pigments, and alkyd resin
Detergents
Herbicides and insecticides


Material safety conditions:
Acute (short-term) effects of exposure to phthalic anhydride in humans include irritation of the eyes, respiratory tract, and skin, but no permanent damage is seen.
Chronic (long-term) effects on workers exposed to phthalic anhydride include conjunctival disease, and irritation of the skin and mucous membranes of the respiratory tract.
Dust is irritating and allergenic to the respiratory system and is also dangerous to the eyes.


Material storage conditions:
Reacts rapidly in the presence of water and water vapor. Therefore, they should be kept away from them.
Store the product away from direct sunlight.
Store at constant temperature and below 20℃.